Counseling and Consultations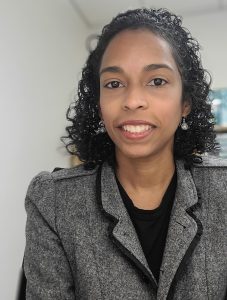 Welcome to taking the first step into improving your life or the life of someone you care about. Why struggle to find your path alone?
I have worked in the healthcare field for over 12 years from ages 3 to senior. From nonprofit agencies, Hasbro Children's Hospital, Brown University, Hospice, and Day One Trauma Center to name a few. Currently, I manage a program at URI and I am a faculty at Post University and Rhode Island College. My clinical experience is extensive but you are an expert as well. We will work together on goals, to alleviate your pain and increase your hope. I am a level 2 EMDR trained trauma therapist and Certified Dance Mindfulness facilitator.                            
Some areas of specialty: Grief, Trauma, Infertility, History of Abuse, Immigration, LGBTQQ+, Depression, and Anxiety. Fluent in Spanish and bi-cultural.
Take Care,
Massiel Almond Frias, LMHC, RPT, CAGs, Licensed Psychotherapist